"Stub Zero" Duck Call Work'em Series
"Stub Zero" The Smallest guy in our lineup and a true Micro barrel call. Get ready to have your blind doors kicked in with this calls intense snappy buzz we all love from a snot nose cry baby hen mallard. The "Zero" is very responsive and will let you transition quickly from those slower cadences to the fast paced, in your face strings sometimes needed to finish birds right in the hole. 

This call comes with an Burlap Bag with Cork and our Precision Cut Reed Kit with the following reeds: 1.46, 1.47, 1.48 (in call), 1.49 & 1.50 (all reeds are laser engraved with the corresponding number and the engraving should face up from the toneboard when installed)
Work'em Series Calls: With the demand of our time being so great with the success of our business we now offer CNC machined cast acrylic calls in our line up! From time to time we will keep plenty of these calls on hand during the peak season, you will find our pricing for them very affordable. We wanted a true cast acrylic call with amazing crisp tone but that wouldn't break the bank. We've achieved this by ditching the traditional metal band (not needed on a acrylic call), hand finishing the tone boards, polishing or media blasting in house and then doing our own laser work. By doing all the finish work ourselves we can produce more calls at pricing that will be hard to beat. Currently we are offering these calls in our most popular models.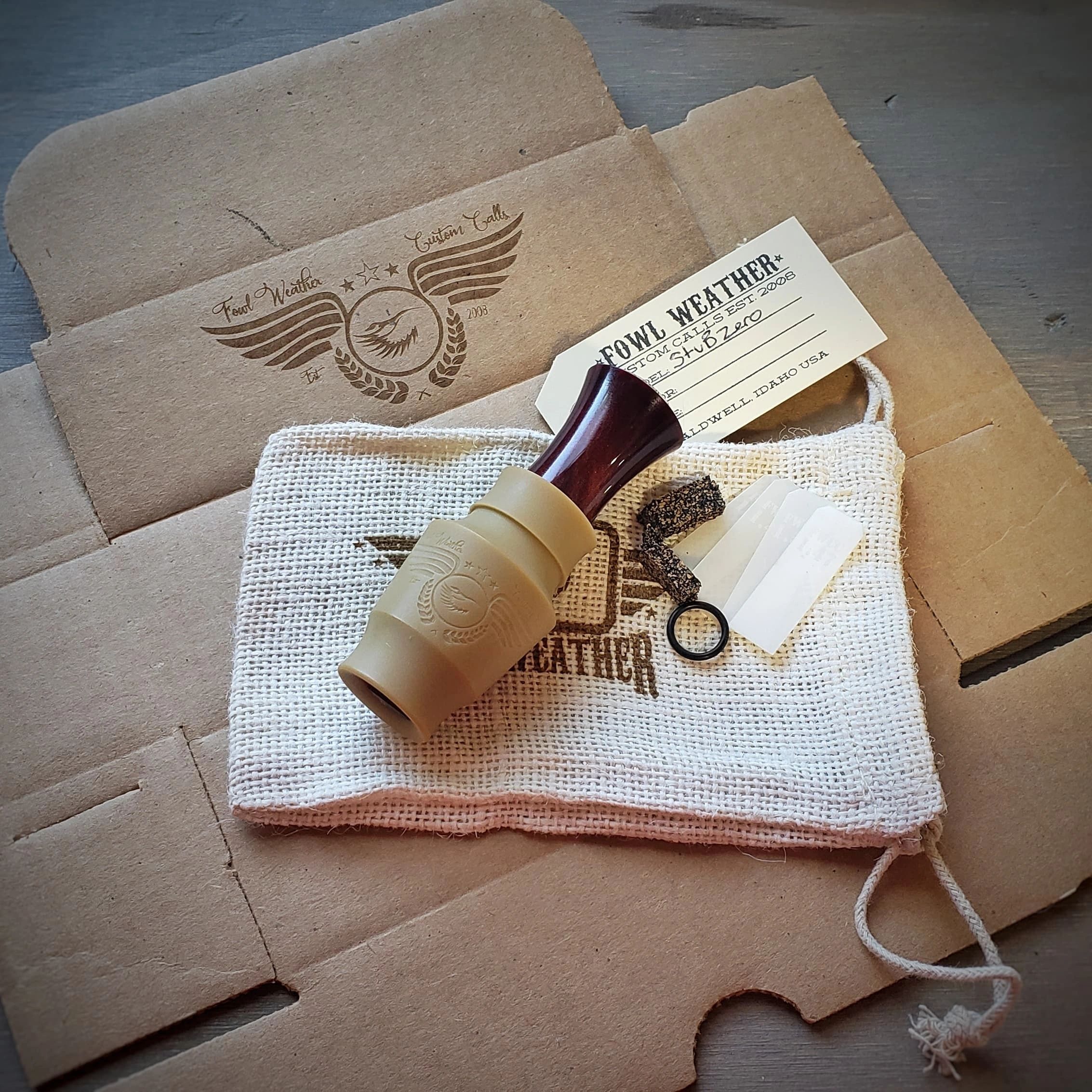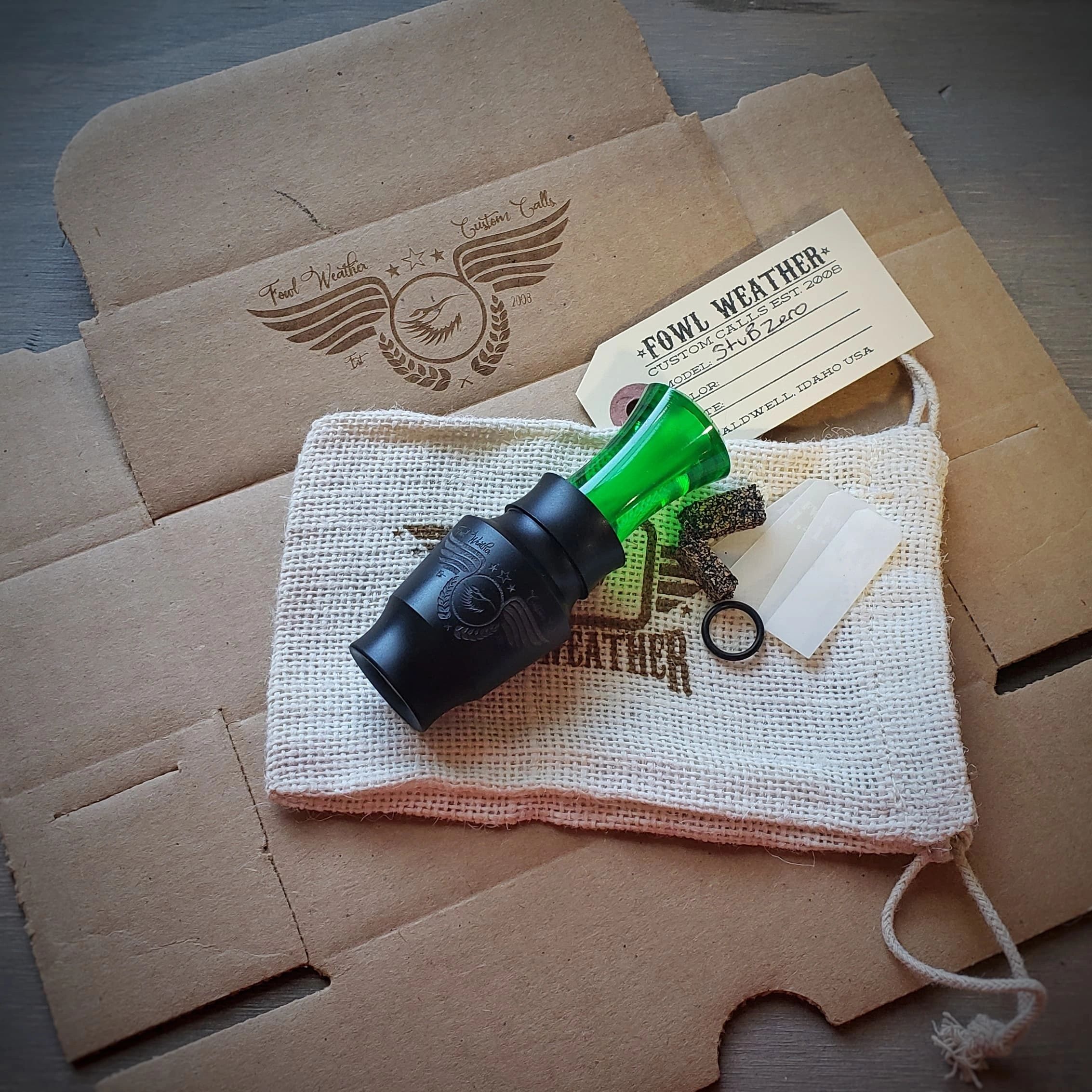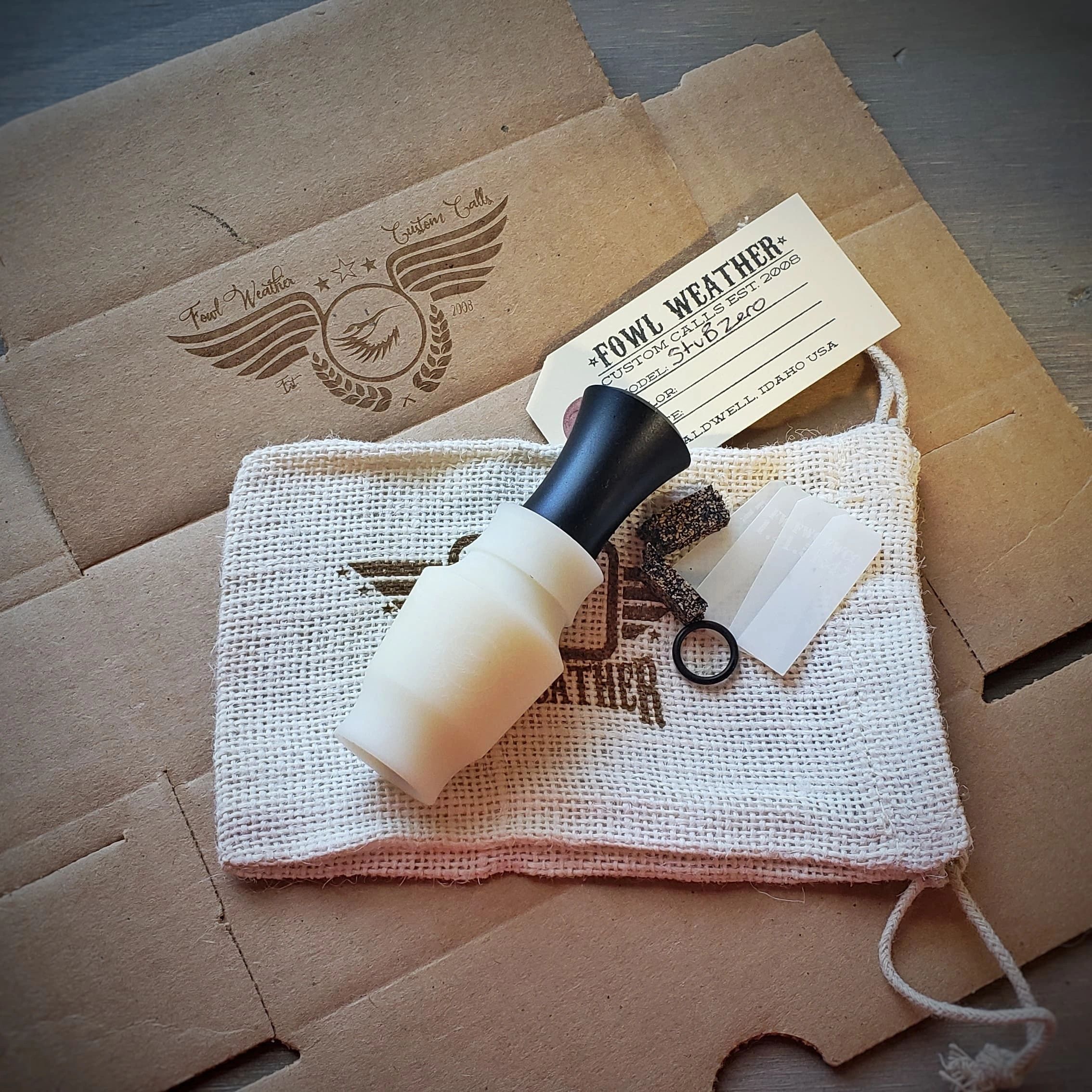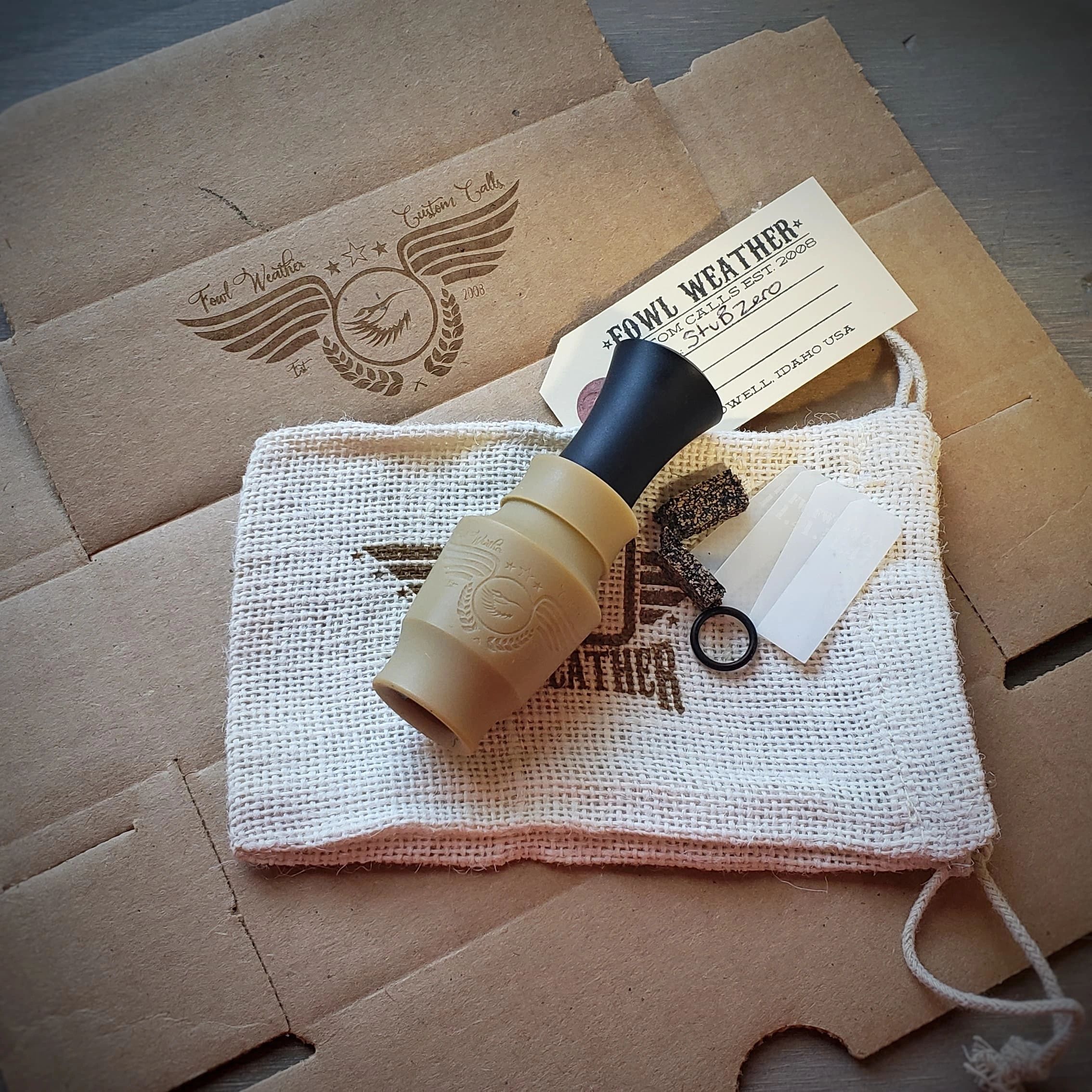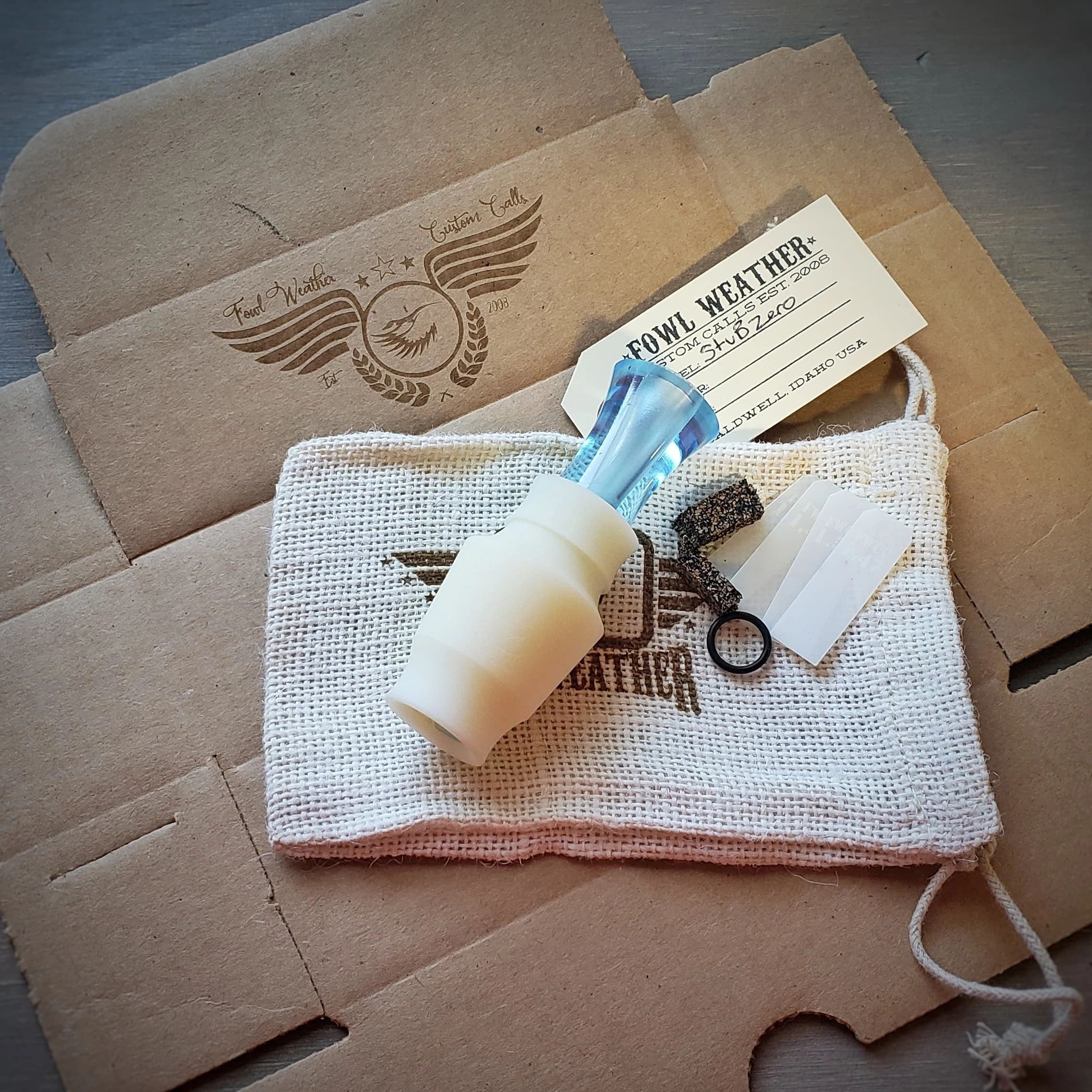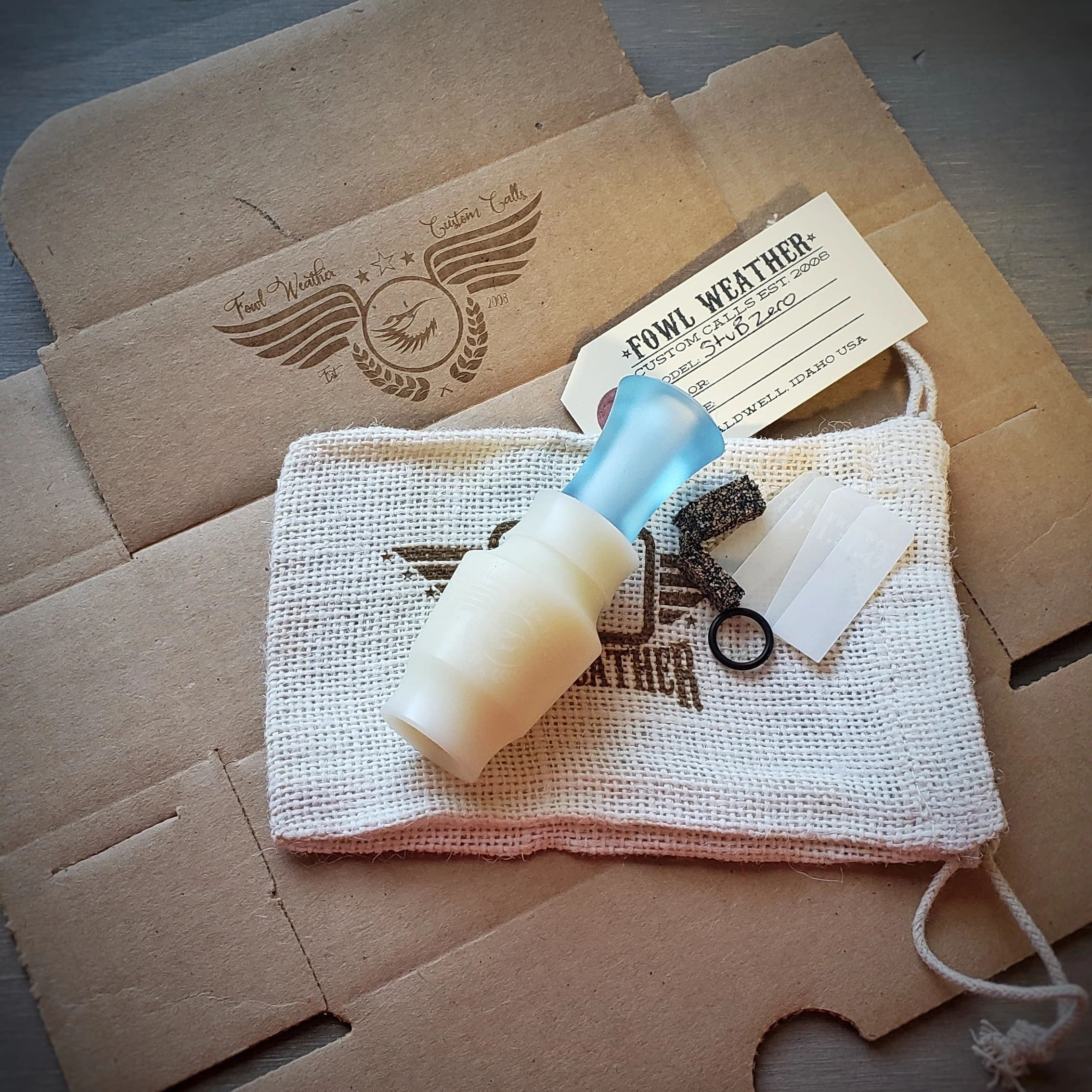 Reviews